1
« Latest by UrsaMajor on Today at 06:18:25 AM »
Well Sunshine,
You have your hands full....
You've gotten off to a good start though, especially with the finances. Mid-Lifers can burn through a pile of cash faster than a gallon of water over Niagara Falls.
OW sounds like a real bunny boiler if you ask me. It sounds as if she was in contact with MLCH's workplace (if his direct supervisor was involved) and leads me to ask what the connection between HorseFace and the supervisor was/is. Most of the time, companies won't come within a mile of a domestic dispute / adulterous affair unless it would tarnish their reputation, in which case they usually handle things MUCH more discreetly and quietly because otherwise, they are usually looking at a no-win lawsuit (if they are in the US) AND a still cause loss of reputation...
If he has issues with excessive alcohol, that also need to be addressed. He can't just go top the bottle to cover the pain...
XYZ, Treasur, and Nas all have given you good advice and I totally agree that "dim" is probably the best way to go at the moment. There are some here that believe NC is the only way to go after the BD but I tend to disagree, especially when there are kids involved.
A couple of points though....
1) Q) How can you tell when a Mid-Lifer is lying?
A) Their lips are moving
2) Trying to figure out where the Mid-Lifer is in the process or what they are thinking is like trying to taste green... with your elbow.
3) While the ADM (Affair Down Male aka OM) seems to be more about the conquest and maybe a bit of a MILF syndrome, the ADW (aka OW) more often appears to be all about living off the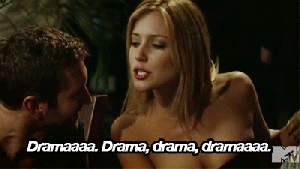 so, if HorseFace keeps up with the contact, do not hesitate to drop the bomb on her and get a restraining order, if for no other reason that protecting you and your kids... If she turns out to really be the Bunny Boiler she acts like, she is NOT someone you want within 500 yards of you, your house, your car, or your kids...